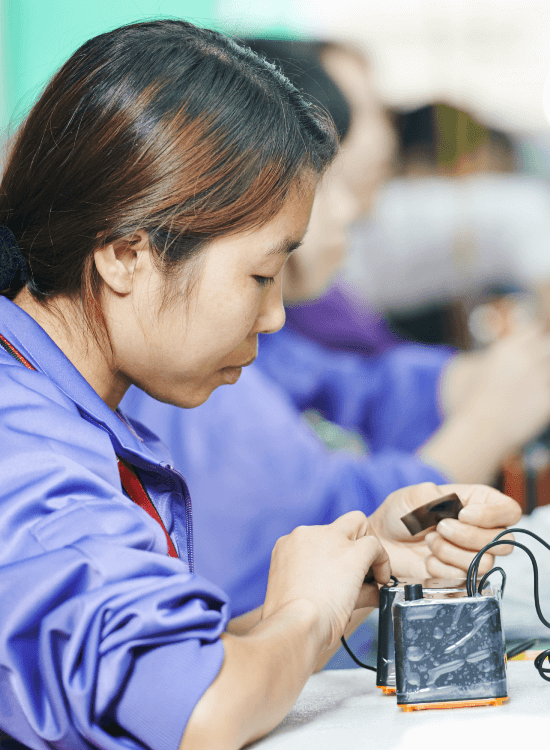 Social responsibility
As a major player in the promotional industry, midocean takes its responsibilities seriously. All midocean items are well-constructed and produced with compliant and safe materials. Before it reaches the hands of a customer, it has passed several tests to ensure that it is safe for the health and safety of the end user and that it meets European requirements. All our products are tested by independent and certified laboratories along the product development process.
During production, we ensure that each step is safe for all workers (both production as in printing) as well as the environment. Ensuring that our products are made in a safe and responsible way requires a close collaboration with our suppliers. We have taken concrete steps to build stronger relationships with a reduced number of partner suppliers whilst developing a more transparent way of working focused on creating a safer and more positive working environment within our supply chain. This enables us to understand their challenges and support them to achieve our social compliance and sustainability standards.
We have sustainable relationships with all our partners that (as member of amfori BSCI) undergo a social audit on a regular basis. Next to assuring that our products are produced conform our required business standards, we are streamlining the auditing process. Aim is to produce, by 2025, 90% of our products in audited factories. Simultaneously we invest in the introduction of potential factories into our supply chain.
In addition, we also ensure that our own production facility meets all local legal requirements in the field of working conditions and we engage and support our personnel. That is why amfori BSCI and SEDEX Smeta 4P audits are regularly performed at our own print location. The last full amfori BSCI has been conducted during the beginning of September 2021 with success. With again an A-score midocean is able to retain the highest possible audit result!