Test reports
We have test reports available for download on our product pages. We offer this to give you peace of mind when ordering with us. We strive to provide you with everything you need, when you need it.
Step by step process on how to download the test reports is shown below.
When you are on a product page for items in our standard collection, under the photo of the item is a dropdown menu labeled "Documentation". After clicking this, you can see the various documents we have available. The type of item, will determine the test reports we offer. 

When you click one of the options, the test report will open in a new window. In the top right corner you have the option to download, or print. You can also download low/high res photos, the printing template, DOC, DoS as well as a manual if applicable. 


When on the product page for an item in our yourChoice collection the test report/s can be found at the bottom of the page. This is also available for download and printing when clicked. If there is a specific test report you need for your client, and we do not offer it online, contact your local sales team, we should be able to obtain this for you.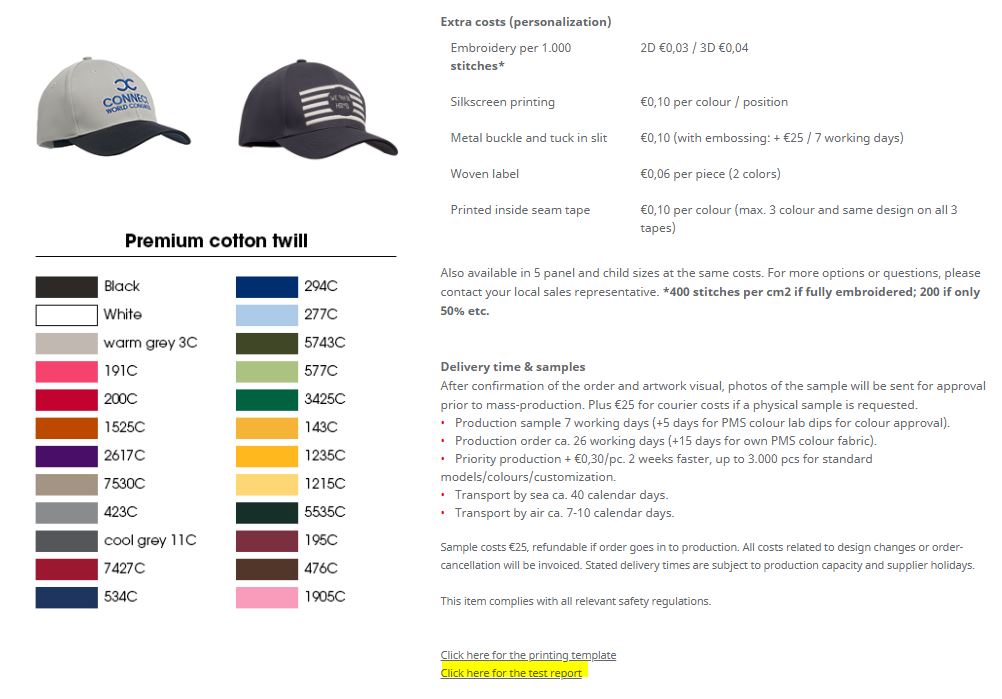 Test reports we offer include:
Declaration of conformity
Test report ROHS
Test report EMC
Test report LOWVOLT
Test report BATTERY
Test report UN38_3
Test report FCA
Test report TOYS
Test report REACH
Test report PERFORMANCE
Test report RED_RTTE
Test report COSMETIC
And many more!
If you have any questions, or need assistance, feel free to email or call your local sales team. We will be happy to help.