Social Compliance
Responsible chain management
As a major player in the promotional industry, we take our responsibility seriously. It is important that we make respectful use of of both human resources as material resources. All our items are produced according the European legislation and regulations. It is important that our items are safe and sustainable, but also important that the people who produce our items can do so in safe conditions.
midocean is a member of amfori BSCI

3rd party audits at our suppliers' factories
We prioritise the care for all the people engaged in creating our products. To ensure good labour conditions at our suppliers, we have taken concrete steps to support and further develop a positive working environment within our supply chain. Read our Social Compliance Policy. We are a member of amfori BSCI, an initiative to improve working conditions worldwide. amfori BSCI currently has more than 2,500 members and that number is growing every year. This is important because the more members, the more audits are performed. By being a member of amfori BSCI we have gained much more transparency and contributed to an increased awareness of labour rights within our chain.
Most of our items are produced in China, a so-called risk-country in the field of working conditions. That is why we have thorough social audits carried out at our producers. These audits are based on a number of minimum requirements (a Code of Conduct based on international labour standards) that a supplier must meet. amfori BSCI conduct independent, third-party audits on our behalf. This is an ongoing process; supplier's factories are in an audit cycle which will not be closed. The findings of each audit are used to create a time-bound corrective action plan so that the factory knows the steps they must take to address any problems found.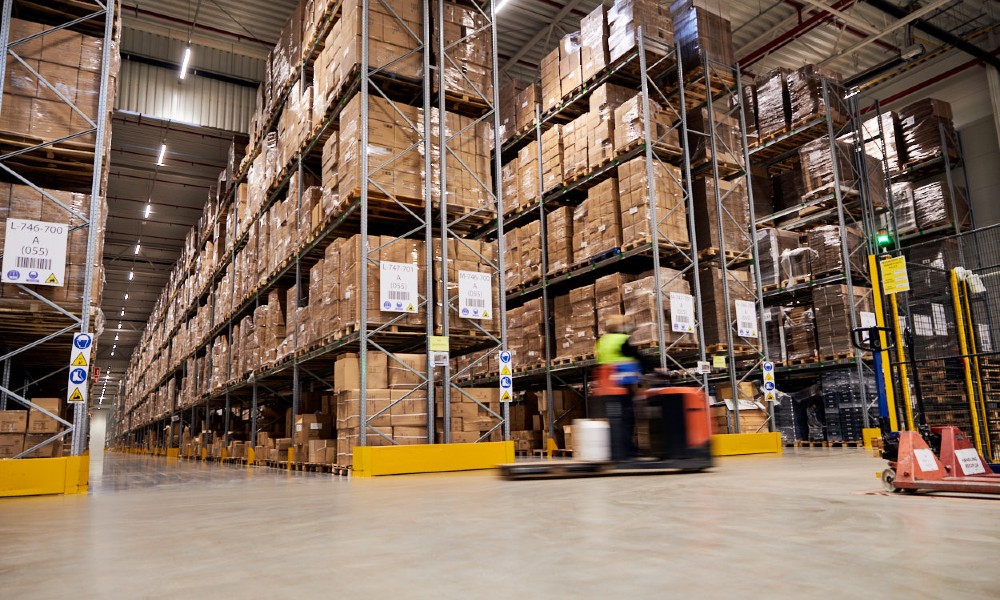 Our printing facility in Poland
As well as having our suppliers' factories externally audited, we also want to ensure that our own production location meets all local requirements. That is why amfori BSCI and SEDEX are carried out audits periodically at our print location in Ruda, Poland.
These audits have given us several insights into which we, as an employer, can improve and which we will use. The last full amfori BSCI has been conducted during the beginning of September 2021 with success. With again an A-score midocean is able to retain the highest possible audit result!
Modern Slavery Act
midocean supports the Modern Slavery Act 2015 in all parts of its business services. We have a zero-tolerance approach to any form of modern slavery and human trafficking. We are committed to ensuring that modern slavery and human trafficking do not take place within our business or supply chain. See our statement 2023.