SOLO Group IS A NETWORK OF UNIQUE BRANDS WHOSE COMMON AIM IS TO CREATE CLOTHING AND ACCESSORIES ENABLING CUSTOMERS TO EXPRESS THEIR USP.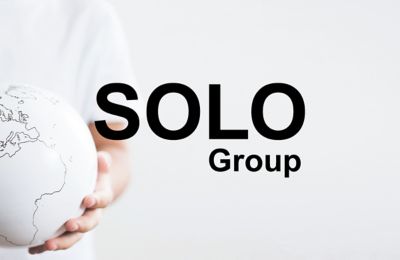 WHY THE SOLO Group?
The customisable textiles market is undergoing major change. Whilst all sectors have needs in this area, these needs are not necessarily the same. Through its various brands, the SOLO Group offers a clear, segmented and demanding offer enabling it to meet its customers expectations in an efficient way..
OUR BRANDS
The SOLO Group comprises 5 customisable clothing brands: SOL'S, RTP Apparel, Atelier Textile Français, NEOBLU and Joy Thaï. Together, our brands offer our customers a decidedly modern, reliable and high-quality way to put their message across, whatever their business sector and needs. Together, they provide a multitude of styles and options, for corporate identity and promotional clothing. The SOLO Group's expertise and know-how in terms of procurement, logistics, business insight and service sector knowledge is invaluable to all its brands and therefore all its customers.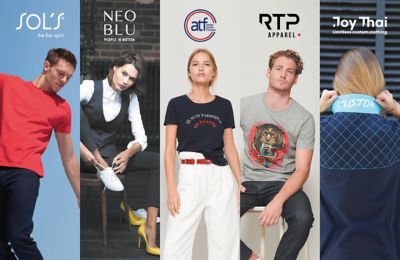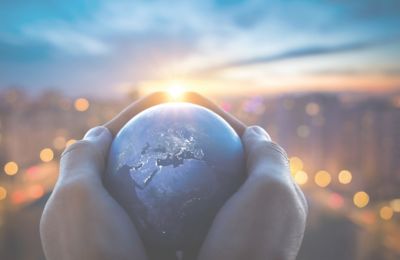 STRONG RELATIONSHIPS ON A WORLDWIDE SCALE
30 years ago, there was just one brand, SOL'S, which operated exclusively in France but was renowned for its strong relationships with its customers. Today, the SOLO Group brands operate in over 60 countries through subsidiaries in Italy and Spain, as well as through a unique network of efficient and effective partners. All our clothing is exclusively distributed via this network of resellers and distributors, guaranteeing excellent responsiveness to end clients..
OUR END CLIENTS
Whether it's a football club in Barcelona, a hotel in Stockholm, a charitable organisation in France, a designer in Uzbekistan, a school in the UK, a hammam in Marrakech or a gift shop in Warsaw, they all use a textile base to put across their message, design or brand. The SOLO Group brand collections provide these customers with the right textile base to suit their needs in terms of style, comfort, quality and availability.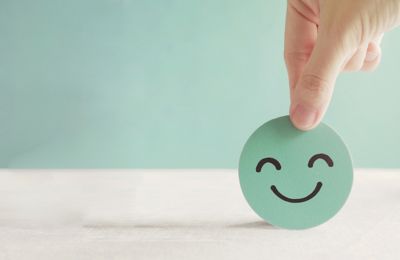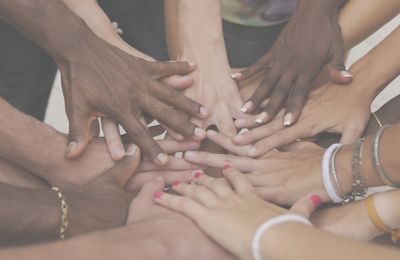 FUNDAMENTAL PRINCIPLES
As well as its 200 employees, the SOLO Group works with a trusted network of partners in over 60 countries. They all share the groups fundamental principles: passion, responsibility, strong relationships, innovation and responsiveness. These are our guiding principles that we apply every day, be it in sourcing our materials, seeking out new suppliers, recruiting new colleagues and optimising our distribution methods, as well as in the social and charitable initiatives we support.
THE SOLO Group ATTITUDE
The SOLO Group is a responsible and committed company that works every day to find solutions to reduce its environmental impact and drive sustainability within our industry practices.
Our business culture is based on our values. Our employees are not content with simply sharing them; they champion and expand them every day.
We are conscious that our main resource comes from the earth, without which we could not offer high-quality products for each of our brands. To this end, the SOLO Group is committed to reducing its environmental impact on a daily basis. Every little helps, and nothing can ever be too much!
We do not claim to be perfect in everything we do, but our aim is to make small improvements every day.

Whether it's in our offices, our choice of suppliers, our logistics, the materials we use or our consumption, we aim to reduce our environmental impact wherever we can whilst ensuring our products are excellent quality in order to extend their life cycle, thereby fighting excessive and destructive overconsumption.
With this in mind, whilst everyone is quite rightly looking at ways to avoid overstocks and waste at the end of the season, and at a time when the slow fashion movement is making the headlines, our business model offers a relevant, reassuring alternative: offering high stock levels of timeless products for brands, retailers and e-tailers to access as and when they need them.

We are also striving every day to improve working conditions at production sites, as well as living conditions outside the scope of our business activity.